678 Korean BBQ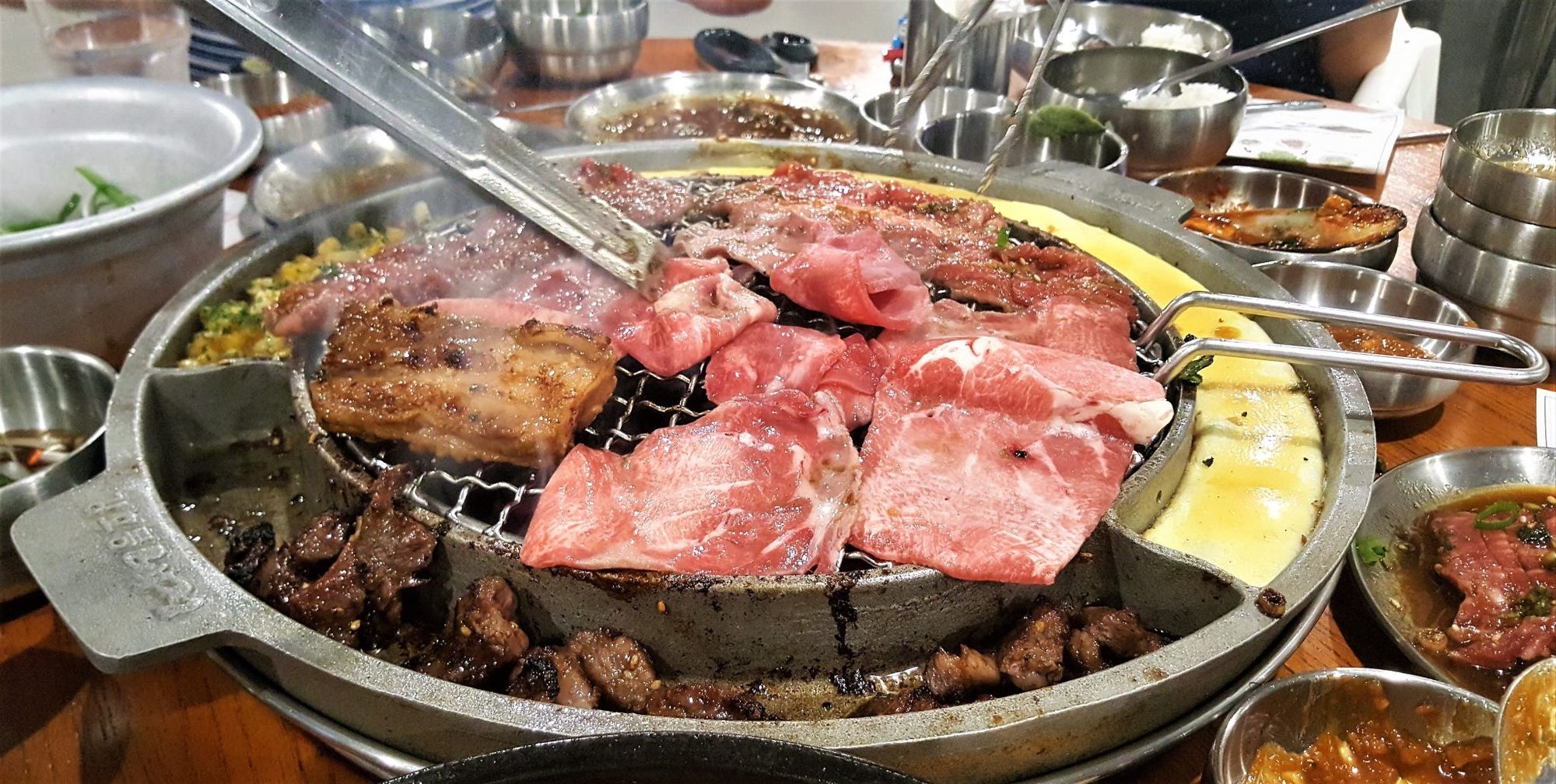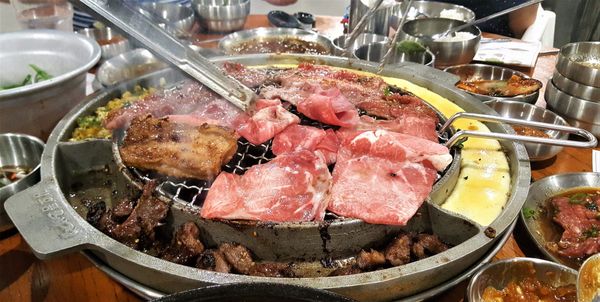 5,6,7,8, Korean BBQ Time!
We love a good Korean BBQ. One that usually involves grilling marinated meats and vegetables, lots of appetising side dishes, great service and a relaxed atmosphere. Upon hearing that 678 Korean BBQ have opened up in a huge spacious lot in Eastwood, we gathered a group of family friends and our healthy appetites to give it a try.
For those of you that are inner-city creatures, fear not, as they have a second store in Haymarket. But we loved the Eastwood store as it has abundant car parking space and the actual restaurant boasts a huge open space with lots of tables.
We quickly sat down on a round table, with the BBQ plate in the middle, and almost immediately, the myriad of side dishes piled on. Ranging from kimchi, shallot pancake, to pickled radish and gochujang (a traditional fermented chilli sauce). The table filled up instantly, which forced us to eat as much as we can before we can do the actual ordering.
As there was a fairly big group of us, we decided not to skimp on the ordering and just live it up. Amongst the BBQ meats, we ordered a selection of Wagyu beef, short ribs, brisket, eye fillet and ox tongue. For pork lovers, we ordered just as much, including favourites such as marinated chilli pork and pork belly. Some other cooked dishes were also included just in case we didn't have enough food, such as the chilli stir-fry of seafood and seafood pancake. The quality of the ingredients here are top-notch. The meats are marinated with abundant flavour and seasoning, ensuring tender and juicy pieces once they go on the grill. As we were doing the cooking process ourselves, we were able to control how we like some of the meat to be cooked. Also, it is a lot of fun to share this experience.
After nearly three hours of cooking and eating, we were absolutely stuffed. The service throughout the evening was efficient and friendly. We cannot wait to return for another Korean BBQ feast. With the expected popularity that it has gained since opening, we just hope we can still get a seat next time!