Bistro Hulu, Crows Nest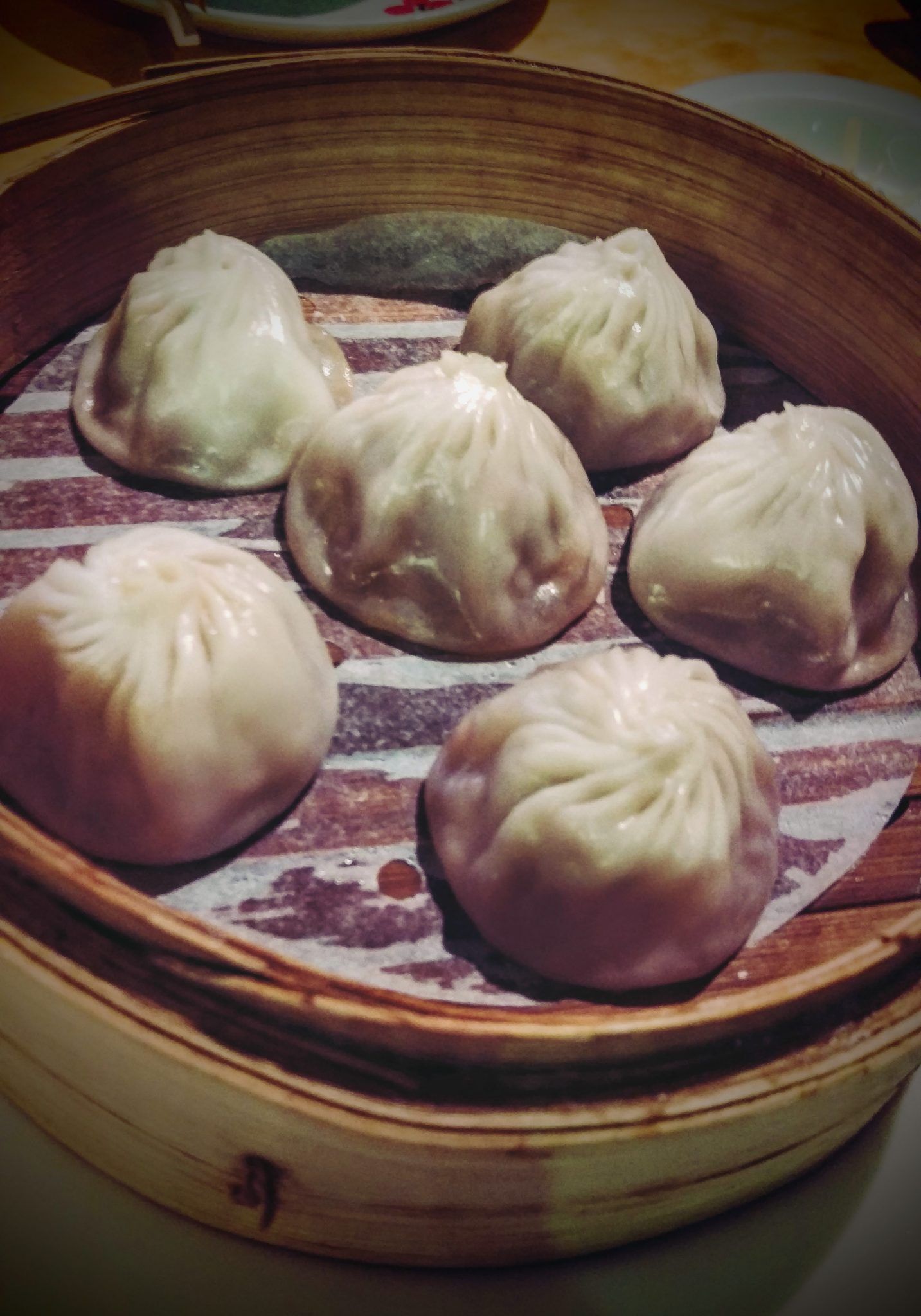 Bistro Hulu, 90 Willoughby Rd Crows Nest / comforting Chinese cuisine
Ordered: dumplings, baos, pancakes and hot pot ($54 for two, no drinks)
Growing up, all my precious childhood memories have been around sitting at the table, huddled against family, chopsticks-duelling over a big Chinese banquet. Food is what forges everyone closer, bringing a sense of belonging and tradition. There was usually a myriad of different dumplings, steamed buns, smokey stir-fries; conjuring a palette of colours and aromas. As a kid, there was absolutely nothing more exciting than food for me. As an adult…well, that hasn't changed one bit.
In multicultural Sydney, I feel we are often spoilt for choice when it comes to authentic cuisine of different cultures. And every once in a while, I just have that nostalgic craving for simple, homemade-style Chinese food. With that in mind, we set out to Bistro Hulu to search for that elusive reminiscence. Bistro Hulu is on the bustling main strip of Crows Nest and if you're there on a Friday night without a reservation, it can be a bit of a wait. Out of sheer luck, we managed to secure a table quite quickly and get straight onto the ordering. I was in the mood for trying a few different items, hence the order of multiple share-size dim sums.
The Xiao Long Bao came out first – 6 little plump pearlescent pockets of pork and soupy oil. You either have to shove the entire bao in your mouth in one go to avoid the oil squirting or you have to take a very small bite so you could suck the oily soup out before eating the remainder of the bao. Either way, it's hot and delicious.
The pork & chives dumplings quickly followed (again 6 pieces), lightly pan fried to form that crispy, caramelised skin outside. The pork and chives filling inside were safe and nothing too adventurous, but I did enjoy the sesames sprinkled on top, which boosted a hint of texture and nuttiness.
The prawn & chives pancake was probably my least favourite out of all the dishes. When it hit the table, everything about it looked pretty as a picture. A thin layer of eggy goodness filled with diced prawns and chives. Upon taste though, the pancake itself was not pan-fried long enough to give it enough crunch and the toppings did not contain enough flavour.
Leaving the best for last – special mention of the evening had to go to the fisherman style eggplant hot pot ("yu xiang qie zi"). I have been on the everlasting search for the best fisherman style eggplant dish for as long as I can remember – chasing nostalgia, if you will. I am a lover of eggplant so when you toss eggplant chunks and stew them in a clay pot with pork mince, chilli, garlic, ginger and shallot, you're onto a winner! This particular hot pot was on the right side of spicy with a garlicky kick and the eggplant had already soaked up all the meaty flavours of the mince. It was glorious and I savoured every spoonful.
Bistro Hulu caters to a specific taste crowd and I would happily put my hand up to be one of them. Having a personal connection to the dishes served definitely help but I believe even if you're not chasing nostalgia there, you will find something to love.