Cream Espresso, Naremburn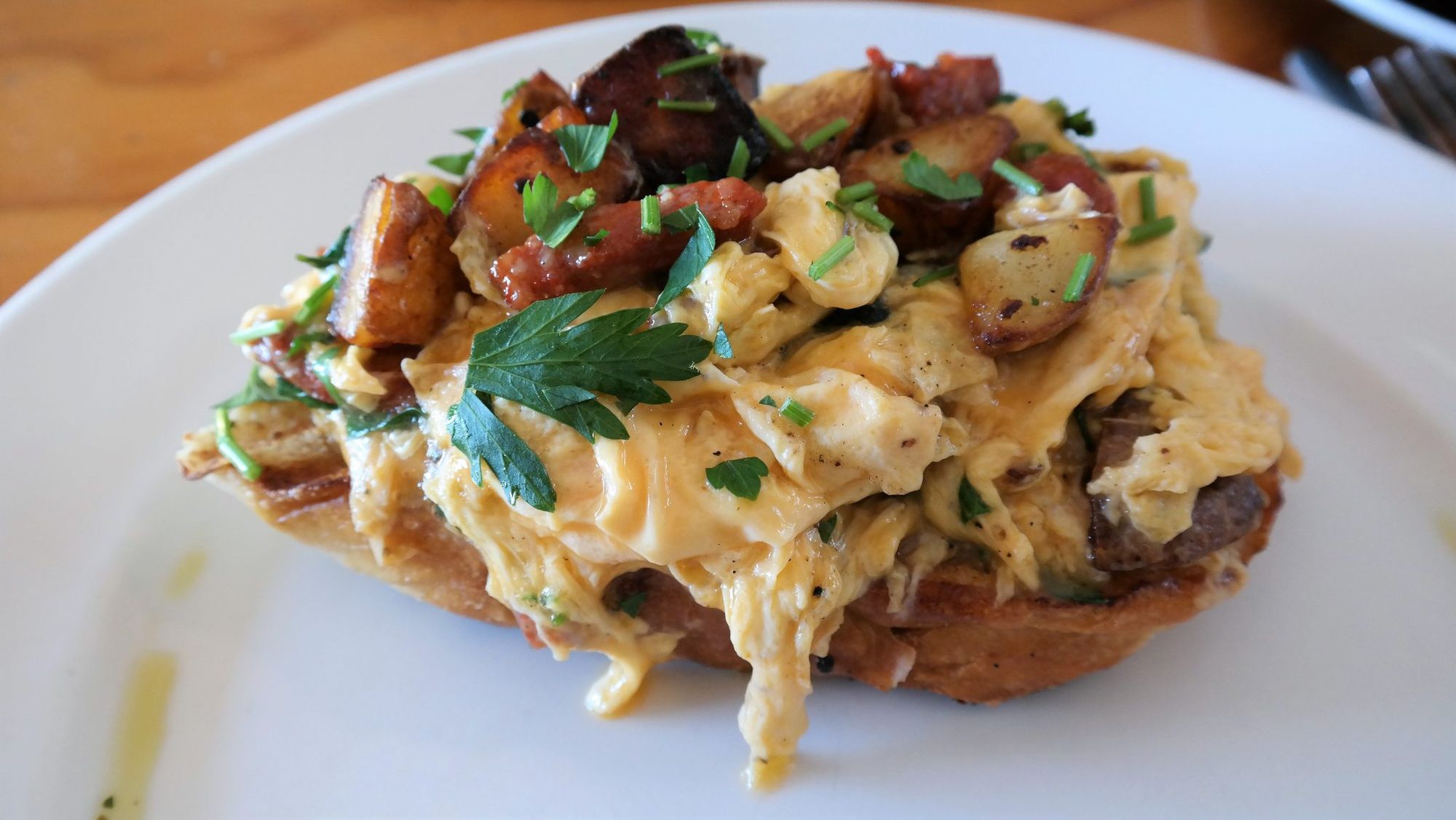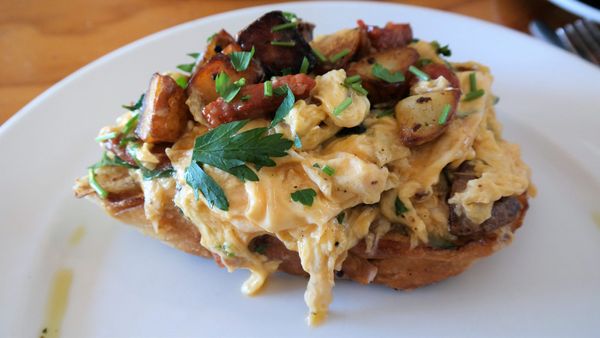 LOCATION: Cream Espresso Cafe, 292 Willoughby Rd Naremburn
ORDERED: Scramble Special, BLT Wrap, Coffees ($41)
MENU: http://www.creamespresso.com.au/menus/
PHOTOS: Samsung NX300
---
It's about time Jenn & Jase did a review of Cream Espresso Cafe in Naremburn as we've been there a handful of times now. This cosy little cafe in the leafy North Shore suburb of Naremburn is open every day of the week, ensuring a great feed and much needed caffeine for those required.
Cream Espresso is famous for their "Breakfast Tower", which is exactly what it sounds like. It's a two-tiered breakfast tower of anything you can think of that's worthy of its namesake and you will need at least one companion and a heady appetite.
Today when we visited, we shied away from the epic tower and instead picked something equally as delicious. Their specials board will usually have one scramble special and one omelette special. I jumped at the sound of the chorizo, potato and parsley scrambled eggs and Jase ordered a simple BLT wrap.
The chorizo and potato scrambled eggs came piled up top of a toasty slice of thick sourdough. Generous chunks of grilled chorizo and pan-fried potato cubes were both cooked perfectly amongst the fluffy and creamy eggs. The chorizos added a savoury meaty element to the whole scramble and gave it a nice chewy texture to the softness of the eggs. A satisfying and hearty breakfast.
Jase looked like he was thoroughly enjoying his BLT wrap also, as I couldn't get two words out of him apart from "mmmmm nomnomnom". From what I tried of the wrap, there were ample lettuce, tomato and saucy goodness, but perhaps needed a bit more bacon as the wrap lacked a salty kick to it.
The coffee served at Cream Espresso is Morgan's Handcrafted Panther Blend and it is absolutely delicious. I always order a large mug as it always seem to disappear very quickly. What we love about this place are their hearty classic breakfasts and consistently great coffee, and if you have a healthy appetite, try their breakfast tower and let us know your thoughts!