Hu's Inn Taiwanese Cuisine, Chatswood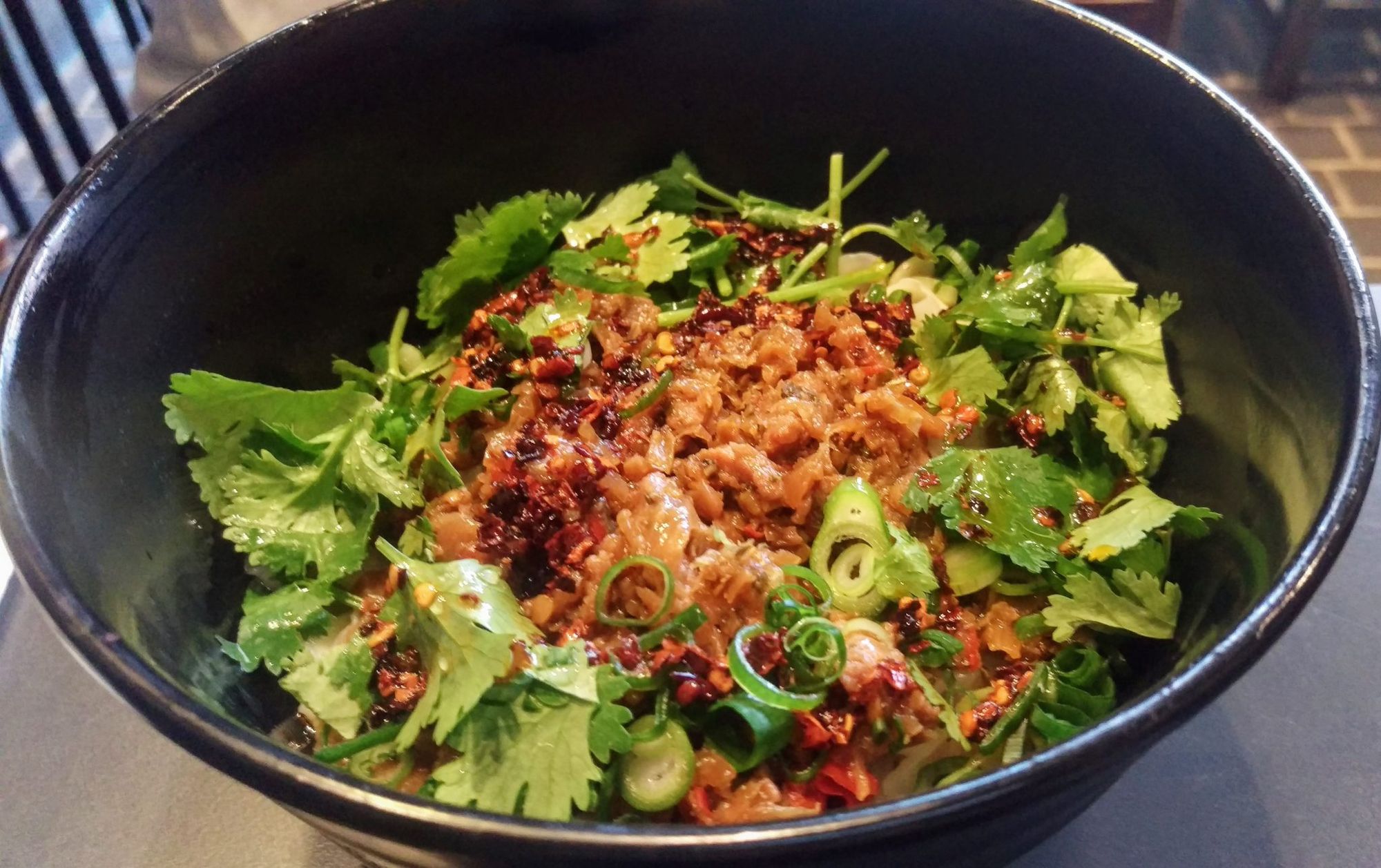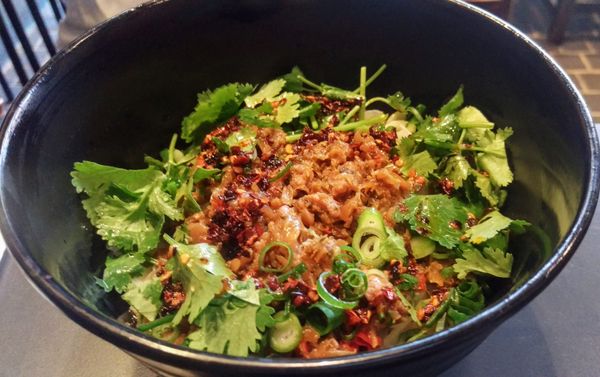 ORDERED: Braised Pork Shaved Noodles, Silly Noodle with Shredded Pork, Silken Tofu with Century Egg, Salt & Pepper Fried Chicken ($27.80)
LOCATION: Hu's Inn Taiwanese Cuisine, 84 Archer Street Chatswood
MENU: http://www.husinn.com.au/menu.html
PHOTOS: HTC One M9
---
When I think of Taiwanese cuisine, I think of a myriad of street snacks galvanised through a melting pot of Asian subcultures and taste buds. It is heavily influenced by mid to Southern Chinese provinces and utilises an array of seasoning to boost flavours, such as soy sauce, rice wine, pickled vegetables and chilli peppers.
Hu's Inn is a little shopfront off the main street in bustling Chatswood. Once you step inside, you'll immediately notice just how tiny this cute little restaurant is. I imagine that it gets very busy on weekends and probably lunchtime on weekdays, given that they have an unbeatable "business lunch" deal.
My inner Asian got the better of me here and I couldn't let go of a good deal. For just under $10, I got the braised pork shaved noodles, a small plate of salt & pepper fried chicken, a side dish of sesame seaweed and a housemade ice green tea. My lunchtime companion today is Mama Jenn, who ordered the adorably-named "silly noodle" with shredded pork and a side dish of silken tofu with century egg.
The braised pork shaved noodles and the shredded pork "silly noodle" were quite similar in nature. The minor differences were that the "silly noodle" had more chilli oil and seasoning in the bottom of the bowl and bigger chunks of tender pork than the braised pork shaved noodles. But in any case, the noodles in both dishes were nicely hand-shaved and had a lustrous bite to them. When mixed in with the minced pork and gutsy seasoning of chilli pepper roasted in hot oil, the noodles come alive soaking in the flavour and aroma of the sauce.
The side dishes of salt & pepper chicken was surprisingly moreish and fresh. Its bite-size serving is great if you want to try other things on the menu. The silken tofu with century egg is a classic Asian combo that Mama Jenn loved. A snow-white block of soft tofu doused in savoury hoisin sauce, with half a century egg plonked on top and sprinkled with chopped spring onion.
There are so many more dishes on their never-ending menu that I wanted to try but my tummy was at full capacity after we demolished everything. Mama Jenn and I will definitely return another time to fulfil our Taiwanese cravings.