Le Bistro Dorine, Eastwood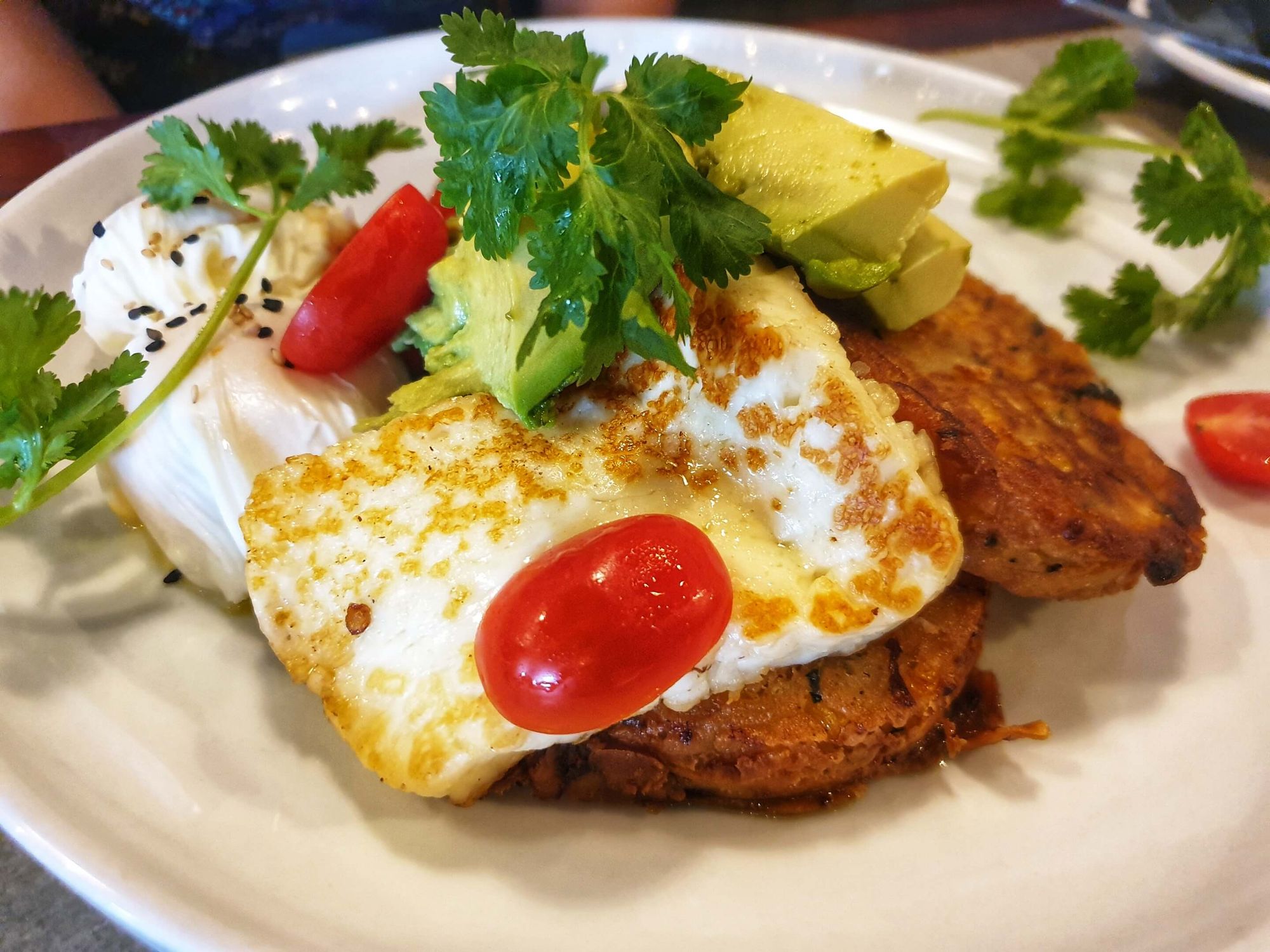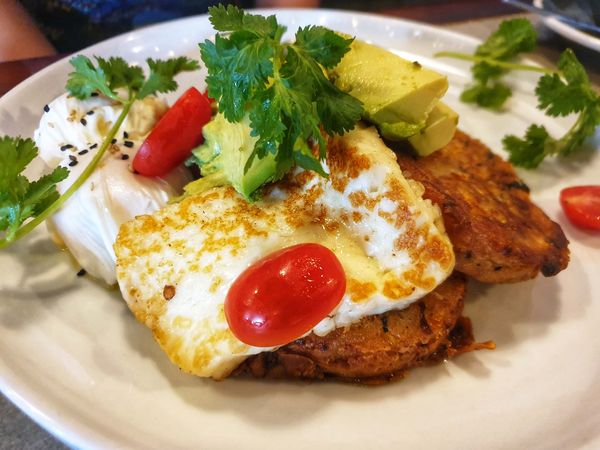 Having scowered the cafe culture in Eastwood, I was surprised to learn that Le Bistro Dorine is not only a cafe which I have not frequented, but one that was much adored by locals. Armed with this new piece of information, I just had to check it out for myself.

On a scorching summer's day, Jase and I waddled through the busy Rowe Street, where Le Bistro Dorine is situated. Once inside the air-conditioned room, it has a quaint and industrial-chic atmosphere. The menu suggests that Dorine has recently been rebranded as Firestone Sydney, a series of cafes dotted throughout Sydney. The dishes seems to be predominantly western breakfast favourites with korean fusion vibes. Jason found it hard to choose between the Brekky Burger and the Waffle Fried Chicken, but ultimately opted for the burger. I had my eyes set on the corn fritters from the outset. For drinks, we got a strawberry thick shake and almond latte.

The drinks came out first and were pretty good, although I think the thickshake was probably a bit too thick which made it difficult to drink from a standard straw. When the food shuffled out of the kitchen, it was clear why this place is such a crowd-pleaser. The brekky burger stood tall and stuffed with delicious morsels including hash brown, haloumi and bacon in between soft brioche buns. You really need to squish it down in order to get a bite of everything, and trust me, you definitely should. The rich and decadent burger is paired with a simple crunchy slaw to refresh the palate if need be.

My order of corn fritters is a work of art too. The colours of the vibrant cherry tomatoes, fresh avo, golden fritter and pan-fried haloumi just popped on the plate. The corn fritters were perfectly round golden discs and seems to be fried to give it much more of a crunch than the fritters I'm used to. 2 beautifully poached eggs oozed across the plate to bring together all the flavours and textures. 

Both dishes were very moreish and we struggled to finish everything. It was cooked with love and care, and we could not be happier to add this gem to our local faves.