Le Pub, Sydney CBD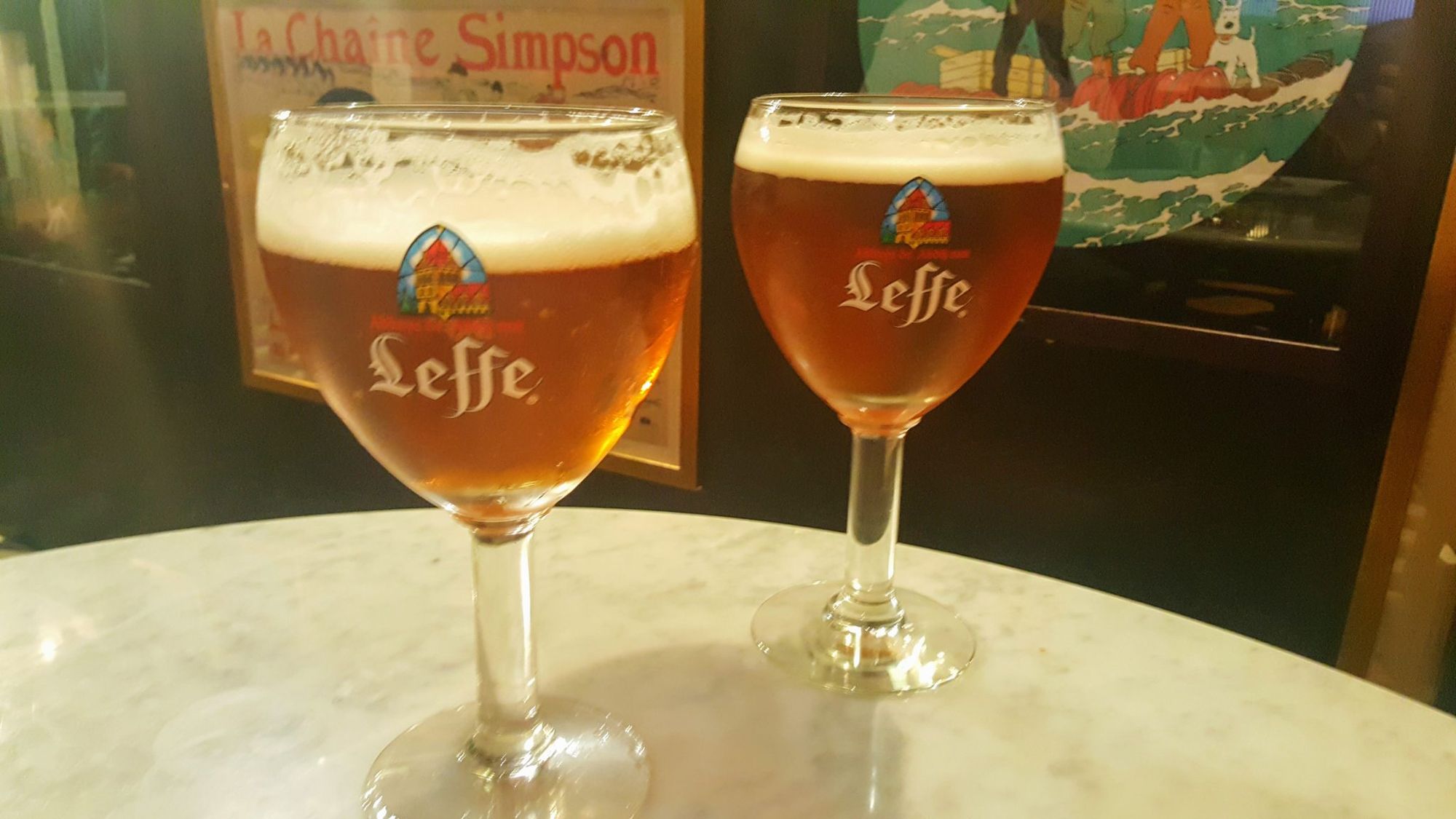 ORDERED: Schnitzel w/ Mushroom Sauce and a pint of Leffe Beer
LOCATION: Le Pub, 66 King St, Sydney NSW 2000
MENU: lepub.com.au
PHOTOS: Samsung Galaxy S6
---
I'll be honest, I'm a little tipsy for a Thursday afternoon but it's all for a good reason. It's a celebration of the day before Friday and as we all know Friday is the International day of drinking. Almost as good as Saturday, anyway, where was I?
Le Pub has been a local haunt for a while. It has great beer and half-decent lunch specials. I feel inclined to try more than their booze and schnitzel but it's honestly a safe bet for a work lunch. Forgive the blurriness of the photos but perhaps it's a true reflection of how I felt at the time.
Leffe is a good beer and a strong beer at that, I didn't ask for a pint but my foodie work friend made the choice for me. I don't regret it. At 6.5 per cent it puts you in a good place, it's a clean blonde beer that goes down well, as long as it's super cold.
The schnitzel is a schnitzel, it doesn't have a huge amount of flavour but that isn't a bad thing. With just a little bit of salt and beautiful mushroom sauce, the flavour can be packed on. What makes the schnitzel so great is the texture, its coating is crunchy, the chicken centre is warm and tender. It's a wonderful contrast and well worth the price. It's also often on special!
Do yourself a flavour and check out Le Pub. Be warned – it can be tricky to get a table depending on the time of day but for the most part, you should be okay as a walk-in.