Le Saigon, St Leonards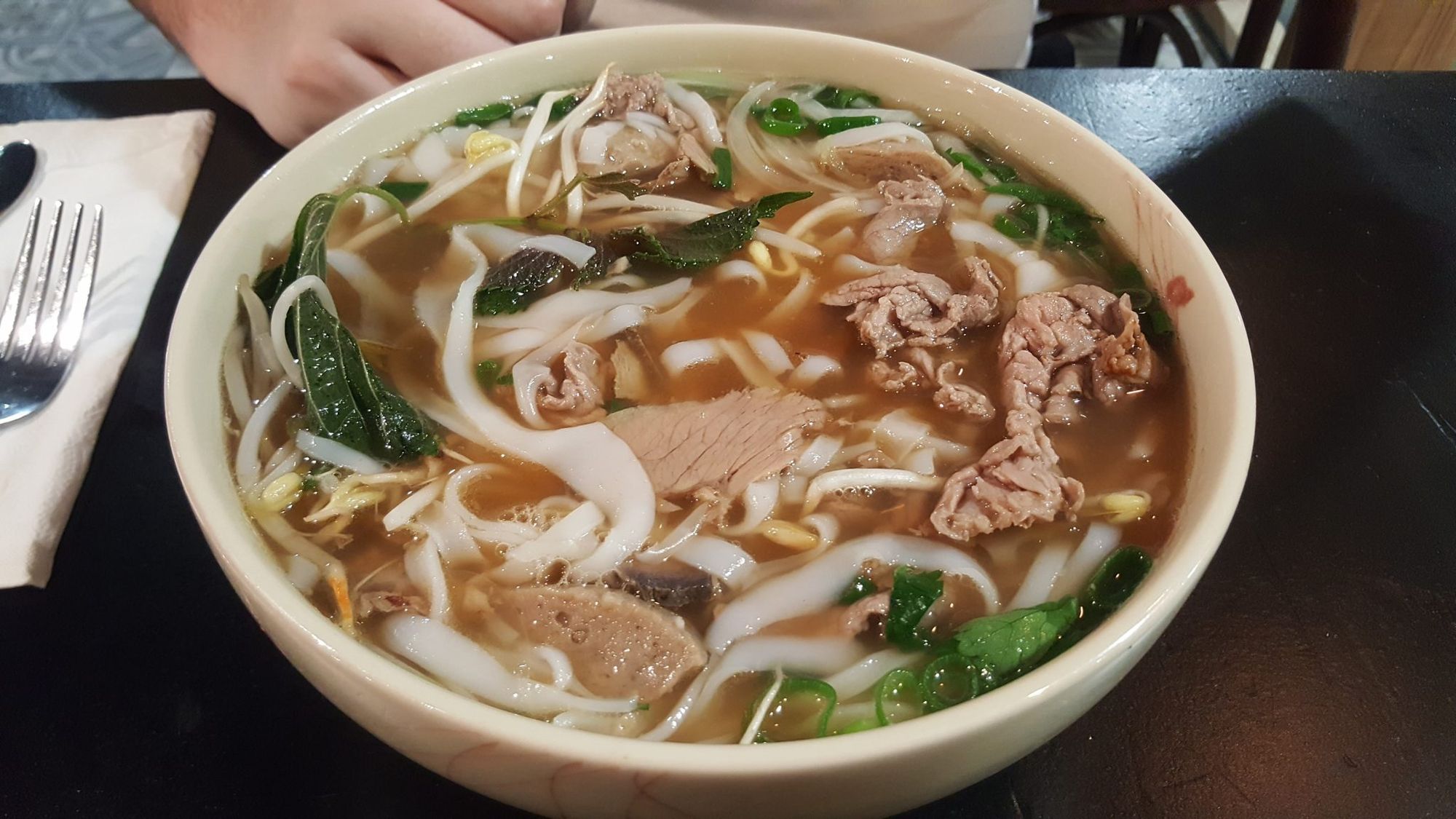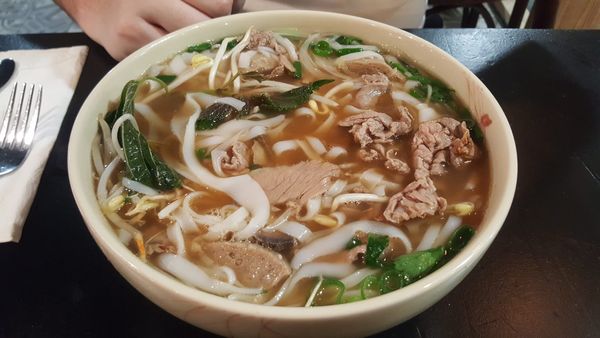 I'LL BE BACK PHO SURE LE SAIGON
LOCATION: 3/10 Atchison Street, St Leonards NSW 2065
WEBSITE: http://www.lesaigon-stleonards.com.au/
PHOTOS: Samsung Galaxy S6
RATING: 4/5
---
I love Pho, I'd eat Pho every day. Jenn doesn't like Pho, which means I don't eat Pho as much as I'd like. After Jenn dragged me to Melbourne (sorry Sydney is better) I knew I'd get to redeem some love coupons and eat out what I wanted to eat. Now normally we would go to the "other" Vietnamese joint around the corner but like most Asian eateries around this time of year, they were shut.
Instead, we went to Le Saigon which is a new Vietnamese restaurant pretty close to the "other" one I like and man was I glad they were open. They have some seriously good food and honestly, it checked all my boxes for what good Pho should be: Cheap, Fresh, Tasty. I personally don't think this photo does it justice but I can assure you the meat is tender, the noodles moist and flavourful and the broth could be consumed as an entirely separate dish.
I do however have one small issue. I like to drown my Pho in hoisin and chilli paste and by drown I mean squirt half a sauce bottle on each piece of rare beef. I'm sure this isn't normal and perhaps Pho is just an excuse for me to essentially drink sauce but it's the way I like it. At Le Saigon they do things a bit fancy and instead, I was supplied with what I'm sure was a reasonable amount of condiment (shot glass instead of a bowl). In a way, it was a good thing as it forced me to actually taste the fine slivers of beef and brisket and slurp up the almost gooey noodles. Still, it would have been nice to have the option to eat it the way I liked.
Jenn got the Vermicelli Noodle Salad, I had a bit and it was just as fresh as the Pho. I've provided an obligatory photo above, however, this is just a taste of Le Saigon for now. I intend to revisit and try Le Saigon's other dishes where a more deserving review can be written. For the Pho, it's an easy 4/5.