LOT.1 Sydney Media Lunch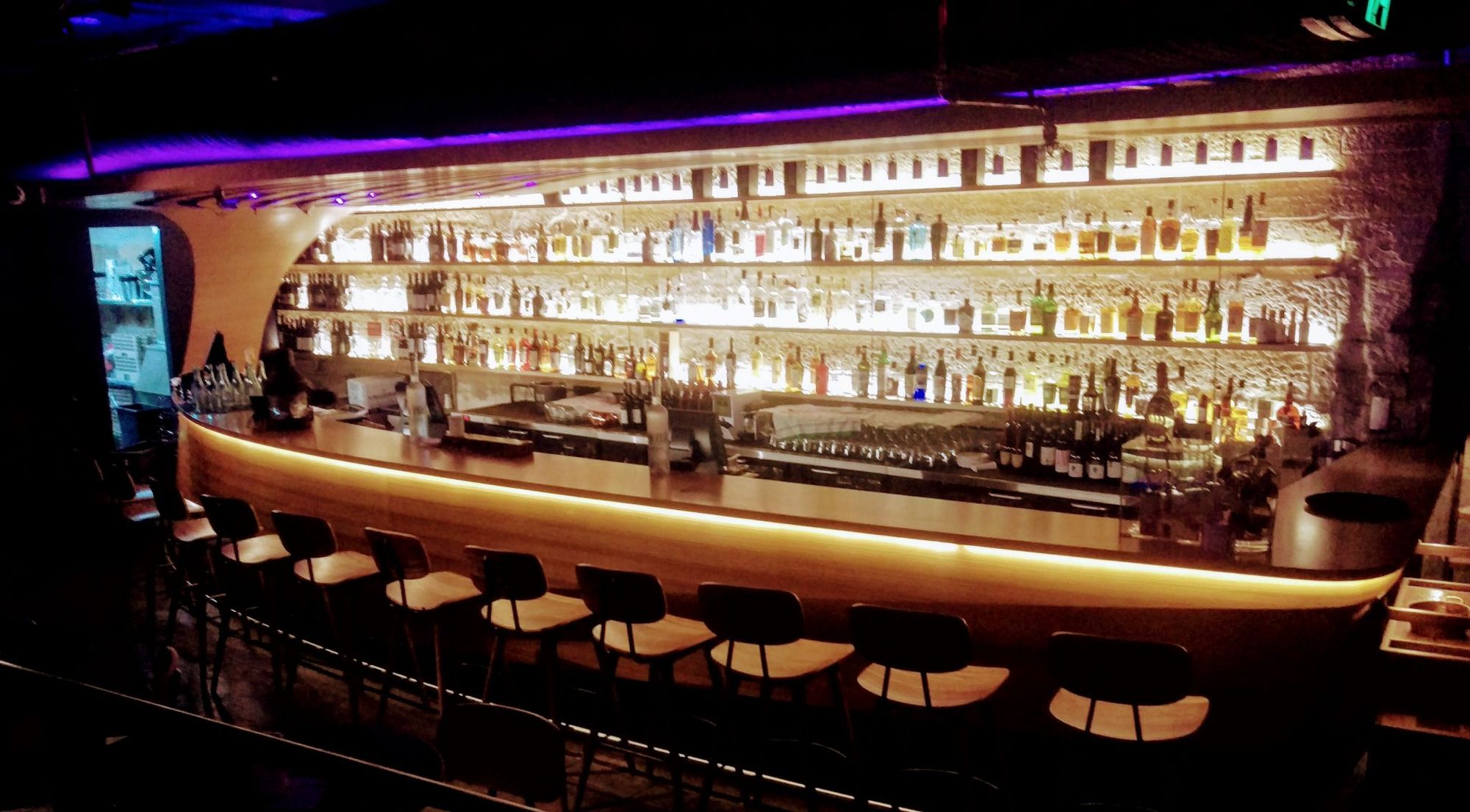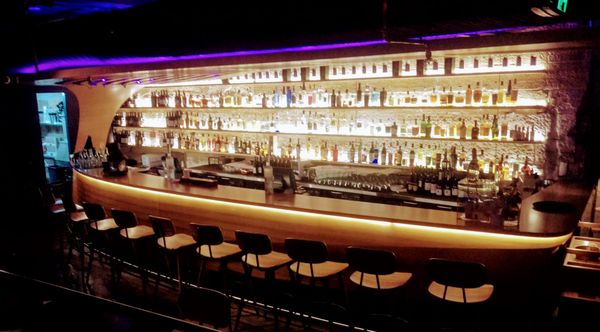 LOT.1 SHOWCASES AUTHENTIC ITALIAN CUISINE WITH A TWIST
WHO: LOT.1 and Food Critics & Bloggers Australia
WHEN: Tuesday, 29 Nov 16
WHAT: Media Lunch featuring 2016/17 Summer Menu
WHERE: LOT.1 Sydney, 18-20 York Street Sydney

Today, I was privileged enough to attend a unique event thanks to Food Critics & Bloggers Australia (FCBA) and LOT.1 Sydney – LOT.1's Summer Menu Tasting. It was a fantastic opportunity for executive chef Adam Swanson and head chef Ricardo Cavuoto to showcase their 2016/2017 summer menu, matching seven signature dishes with Italian wines. But let's rewind back to the start when we first arrived at this beautiful venue.
One thing you'll undoubtedly notice when you first arrive at 18-20 York St is just how massive the space is. Spanning across three levels and two separate building fronts, LOT.1 Sydney has all your needs covered. Fancy a quick bite and espressos with a colleague? Head to the Espresso Bar – there you'll find strong and aromatic coffee and generously stuffed paninis. Feel like impressing a client with a business lunch? The Restaurant is a sophisticated and stunning space pumping out elegant and hearty Italian. And if you just want to let your hair down on a Friday night with a few cocktails, the Basement Bar is where you need to make a beeline.
For the purpose of today's media lunch, we took our dining spots at one of the long tables inside the Restaurant. This is where the lovely Julie greeted us and gave us a rundown of the lunch proceedings. The group bantered over elegant flutes of prosecco and sparkling water while we waited for the first round of dishes to arrive. The anticipation was palpable….and in a flourish, the starters arrived:
[Coffin Bay Oysters – Campari – Balsamic Pearls] worth noting that Adelaide-born chef Adam Swanson likes to showcase South Australian produce on the menu where possible and these plump Coffin Bay oysters were juicy and flavoursome. Campari is an Italian aperitif that many considers an acquired taste but here it is not overpowering, and rather respectfully complementary to the oysters (apologies for the terribly blurry photo of the gorgeous oysters. Unfortunately this photo does no justice to the oysters in real life.)
[Vitello Tonnato – Raw Yellowfin Tuna – Veal – Capers – Horseradish] a plate layered with red and green, very appropriate for the festive season. The beautifully delicate flavours of the yellowfin tuna, intertwined with ribbons of salty veal created a soft texture of richness. The creaminess of the horseradish with the acidity of the crunchy capers rounded out the dish perfectly.
[Rangers Valley Wagyu Carpaccio MS5 – Parmesan – Upland Cress] this has to be my favourite starter. The quality of the wagyu shines through here with Rangers Valley's premium marbled beef, thinly sliced and fanned out on the plate like a blossoming flower. When paired with the parmesan cream, the result is a luscious and velvety state of umami.
There was a brief pause for the group to discuss and take notes for the starters before the mains promptly followed. The tantalising dishes dancing on the table were enough to hush even the most excitable diner (yours truly).
[Taglierini – Slow Cooked Duck – Jus] It wouldn't be Italian food without at least one pasta dish and this one was pretty good. Fat ribbons of housemade pasta were cooked beautifully (I prefer mine just past the al dente stage; a bit softer). I kind of wished the slow-cooked duck were in bigger chunks and retained more of the duck flavour but perhaps due to the slow cooking process, it has lost some of its essence.
[King George Whiting – Licorice – Yoghurt – Asparagus] The highlight of this seafood dish is the whiting, cooked to perfection with a slightly crisp skin on the outside and soft white flesh on the inside. Liquorice is something I find unpleasantly overpowering, hence I was not able to fully appreciate its part to play. I did, however, love the chargrilled asparagus which added a sweet and bitter note to the dish.
[Twice Cooked Beef Short Rib – Kohlrabi – Averna] This dish was highly anticipated as Julie started raving about it as soon as we were seated. She was not wrong. This is the dish I cannot wait to return and order all for myself. The generous chunk of beef short rib sat proudly on the plate, dripping in this aromatic Averna glaze. As I cut into the tender meat, it came apart easily. The succulent beef had the right amount of fattiness and you can taste that it has soaked in all the Averna liqueur sauce, as it retained an incredible balance of sweet caramel and gentle bitterness of herbs. An interesting choice of grated Kohlrabi (a vegetable similar to turnip) to cut through the richness of the short rib.
At this stage of the lunch, we were getting pretty full-bellied and content, but we knew that ahead of us, a trio of LOT.1's best desserts awaits for us to sample.
[LOT.1 Tiramisu – Coffee – Mascarpone – Savoiardi]
[Coconut Sorbet – Pineapple Granita – Candy Ginger – Pineapple Pearls]
[Biscotti E Latte – Torta Caprese – Dulce De Leche – Gelato]
With desserts, I think I will let the pictures speak for themselves. All I will say is that if you prefer the sweeter and decadent desserts, I would opt for the Tiramisu or the Biscotti E Latte, both of which are brilliant in their own way. The mascarpone cream in LOT.1's version of Tiramisu is impossibly creamy and smooth but the coffee element does not come through strongly. The Biscotti E Latte surprised me with a salty caramelly kick in the chocolate torte, and when paired with the silky gelato, it was a perfect combination of texture and flavour. If however, you prefer your dolci refreshing and fruity, you cannot go past the Coconut Sorbet. Zesty pineapple granita paves the plate floor, dotted with candied ginger and pineapple pearls that pop in your mouth. The sorbet itself is not icy, but velvety and packed with a zingy coconutty taste. Whichever dessert you choose, you cannot go wrong.
After close to three hours of feasting and being merry, alas it was time to roll out of the restaurant. In a short amount of time, I feel like I've had an education in Italian cuisine through all my senses. Most of all, I feel like I've been transported to Italy while in the middle of the Sydney CBD, and that, my friends, is a priceless experience.