The Moody Chef, St Leonards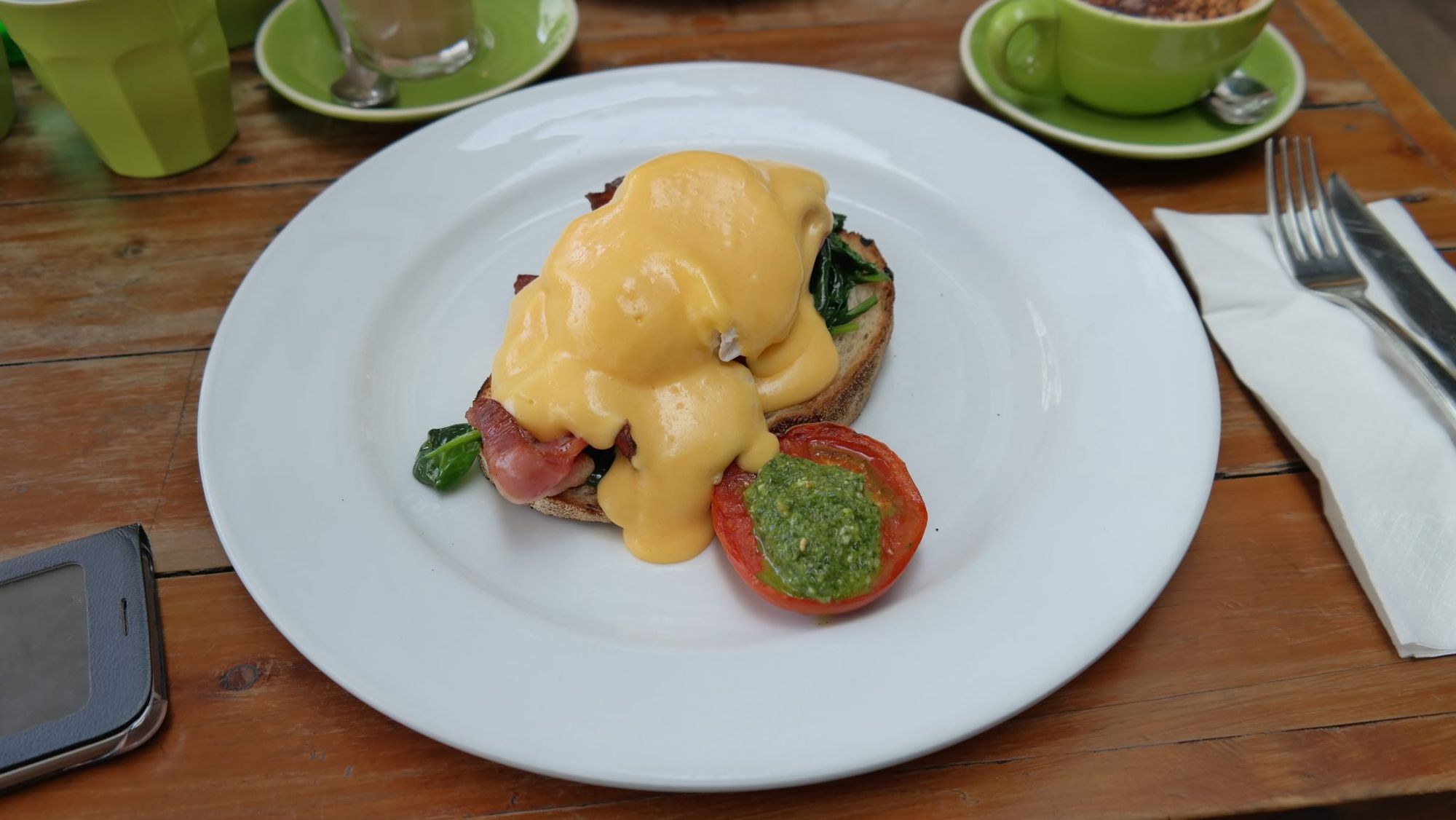 LOCATION: The Moody Chef 1/30 Atchison St, St Leonards NSW 2065
ORDERED: Moody's Eggs Benedict, Shakshuka, Coffee ($47)
MENU: themoodychef.com.au
PHOTOS: Samsung NX300 and Samsung S6
---
Nothing To Be Grumpy About at St Leonards Moody Chef
Jenn and I have been to The Moody Chef a handful of times, in fact, it's where we had our first "breakfast date". There is a lot to like on this massive menu and I've yet to be disappointed. I'm going to let the pictures do the talking on this one, I think somebody once said, "a picture is worth a thousand yums".
Check out Moody's Eggs Benedict with a thick housemade hollandaise sauce, wilted spinach and a lovely helping of crispy bacon hidden underneath that big creamy glug. Beautiful.
Let's see what's under the hood. Yep, that's the good stuff.
Pile it all on your fork for one big delicious mix of salty creamy goodness. The sourdough was amazing as well.
Jenn got the boom Shakshuka which is known as the Shakshuka Baked Eggs and Lamb Merguez (Mergeuz on their menu). Plenty of Middle Eastern/Moroccan spices. Hidden under a blanket of tomato and peppers ragu are big chunks of Moroccan lamb sausage, which was juicy and flavourful. There was plenty of it but you definitely wanted to go on the hunt for more with each bite.
The char-grilled sourdough went down a treat as well. It was definitely required to mop up all the good bits at the end.
Here are a few more quick pics of the venue and the obligatory coffee photo.