Mr. Bao, Sydney CBD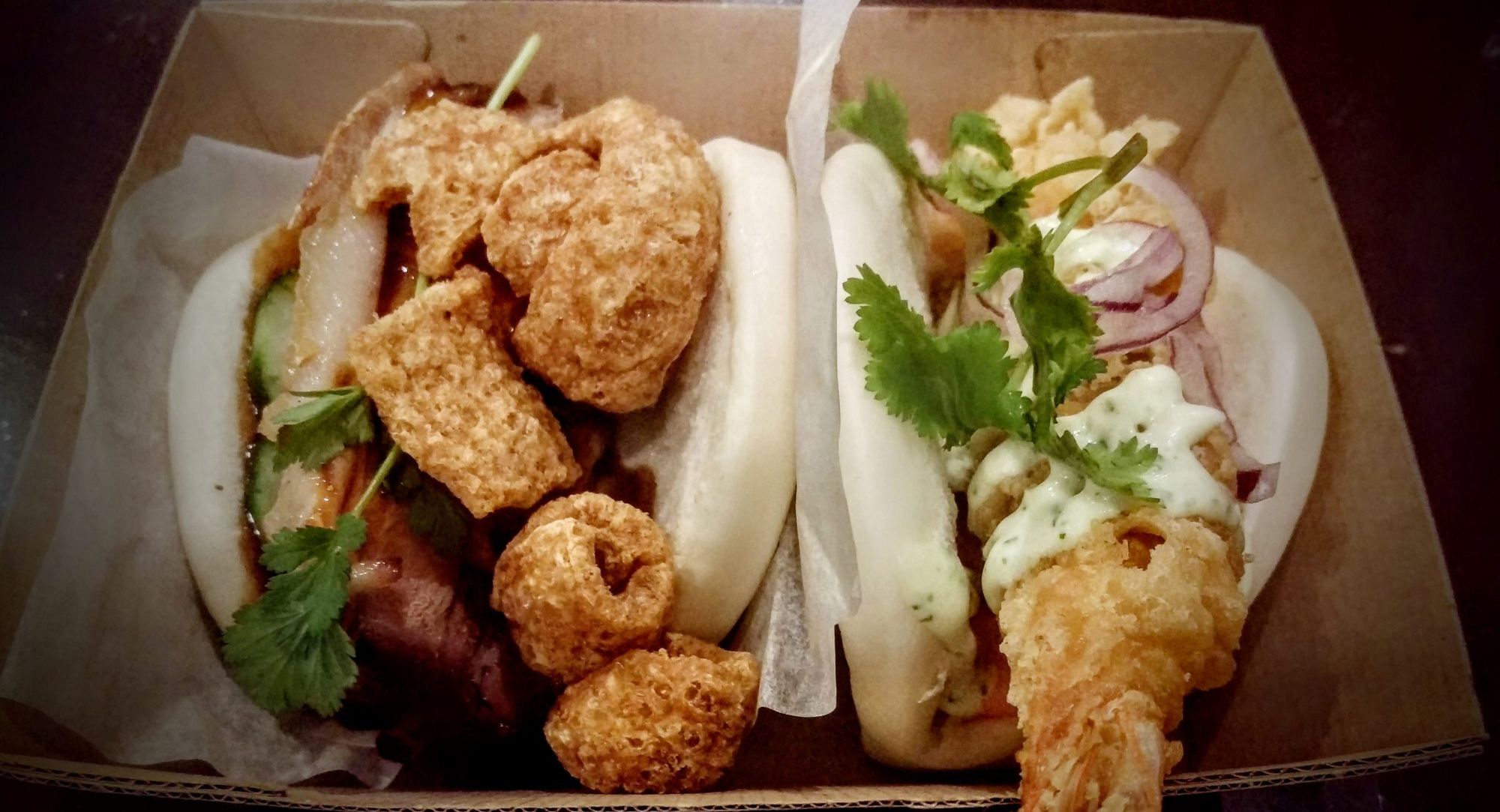 Mr. Bao, 56 York St Sydney / Quick dinner
Ordered: Crackling Pork Belly Bao ($6) & Tempura Prawn Bao ($6)
I've visited Mr. Bao on one previous occasion with a bunch of tipsy mates looking for a quick & tasty bite. It is a fantastic place to go with friends because it allows you to pretty much order everything on the menu. No, seriously. With a menu like that, why wouldn't you? You've got a range of baos to choose from – pork belly, chicken kara-age and crispy tofu for the veggos. There's also stuff that you can share like the soft shell crab golden dippers and sweet potato fries with spicy aioli.
Tonight though, I'm in a bit of a hurry and ordering for myself only. So, I opt for their headliners – baos. The crackling pork belly bao comes with a thick slab of pork topped with lots of crackling gems. The cracklings are crunchy and moreish, while the pork belly slice has a great meat to fat ratio (I personally love the fattiness on pork so I was all over it). The pickled cucumber added a well-balanced acidic touch that cut through the butteriness of the pork belly. The steamed bun itself is light and fluffy, everything just worked so well together, it was like a symphony in my mouth.
The tempura prawn bao really had its work cut out, following the pork belly bao. The prawn itself was lightly battered and still piping hot as it came out in the bun, however, the wasabi mayo was nowhere near the punchy flavour I was hoping for. As the prawn itself wouldn't have lend much flavour, it really needed something else to elevate the bao in its entirety. I'm afraid that halfway through this bao, I had order's remorse and kinda wished I had the chicken kara-age bao instead.
Given that their menu is not extensive, I do urge you to BYO friends and try out everything for yourself, a bite here and a bite there. From what I've tried thus far, the good definitely outweighs the b(l)a(n)d.