Return Visits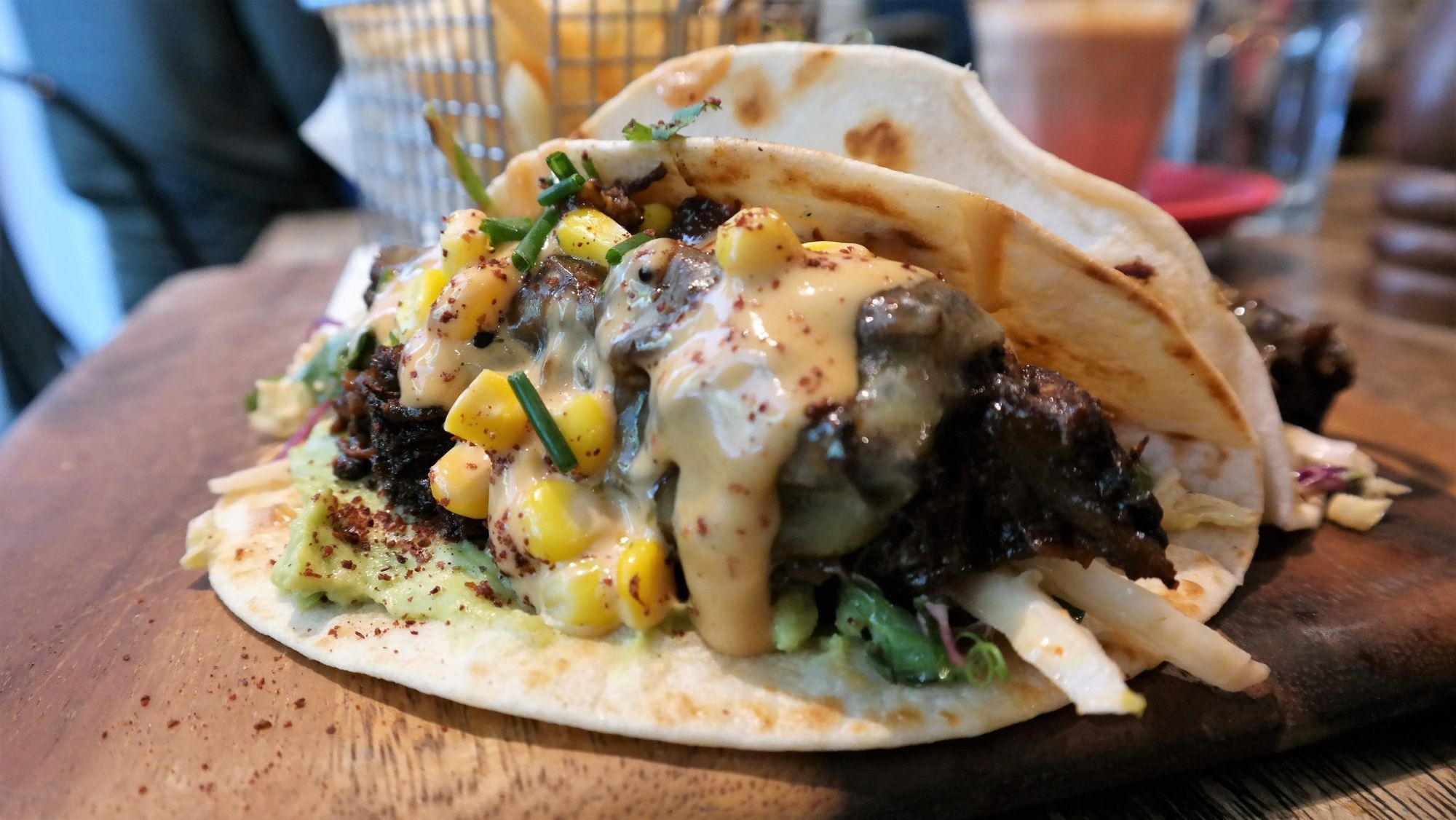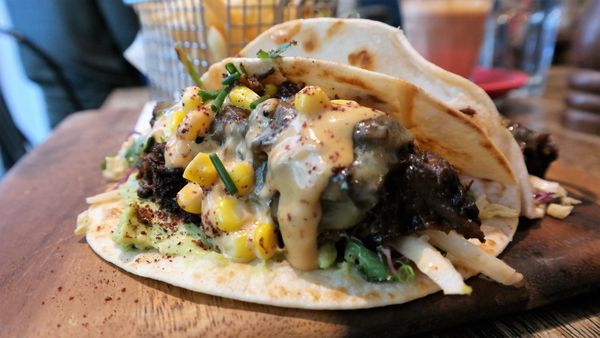 This weekend I made return visits to 2 of my favourite places that have been reviewed on Jenn & Jase: The Wooden Whisk and Hu's Inn.
I'll let the photos do the talking…
This is the famous "Chuck Norris" tacos from The Wooden Whisk in St Leonards. Ever since I put up the first review, one of my girlfriends could hardly contain her excitement to check this place out. So, we returned for this particular special on the menu. It was just as incredible as the first time I devoured it.
Also ordered at the Wooden Whisk was this salami and provolone cheese sandwich. It was massive and packed with spicy salami and gooey cheese as well as tomato, rocket, olives and pesto aioli. Simple yet delicious!
The other kickass joint that got a return visit was Hu's Inn in Chatswood. You may remember this quaint little Taiwanese restaurant from their spicy hand-shaved noodles. This time when I visited (again with Mama Jenn), we tried a couple of different dishes.
This was the prawn and pork pan-fried gyoza, which came in a little hand-held pan with its own gas stove. These plump and juicy potstickers are crispy on the outside and so soft and juicy on the inside, stuffed with big chunks of prawn and tender pork mince. A must try if you have a love affair with dumplings (let's face it, who doesn't?)
This bowl of goodness is one of their signature dishes "braised pork rice" with an extra order of fried pork cutlets on top. The pork cutlet was fried beautifully, retaining much of its tenderness whilst the crumb outer layer was still very crisp. The added chilli pickles gave this rice bowl a nice heat kick.