BBQ Smoken Ribs, Crows Nest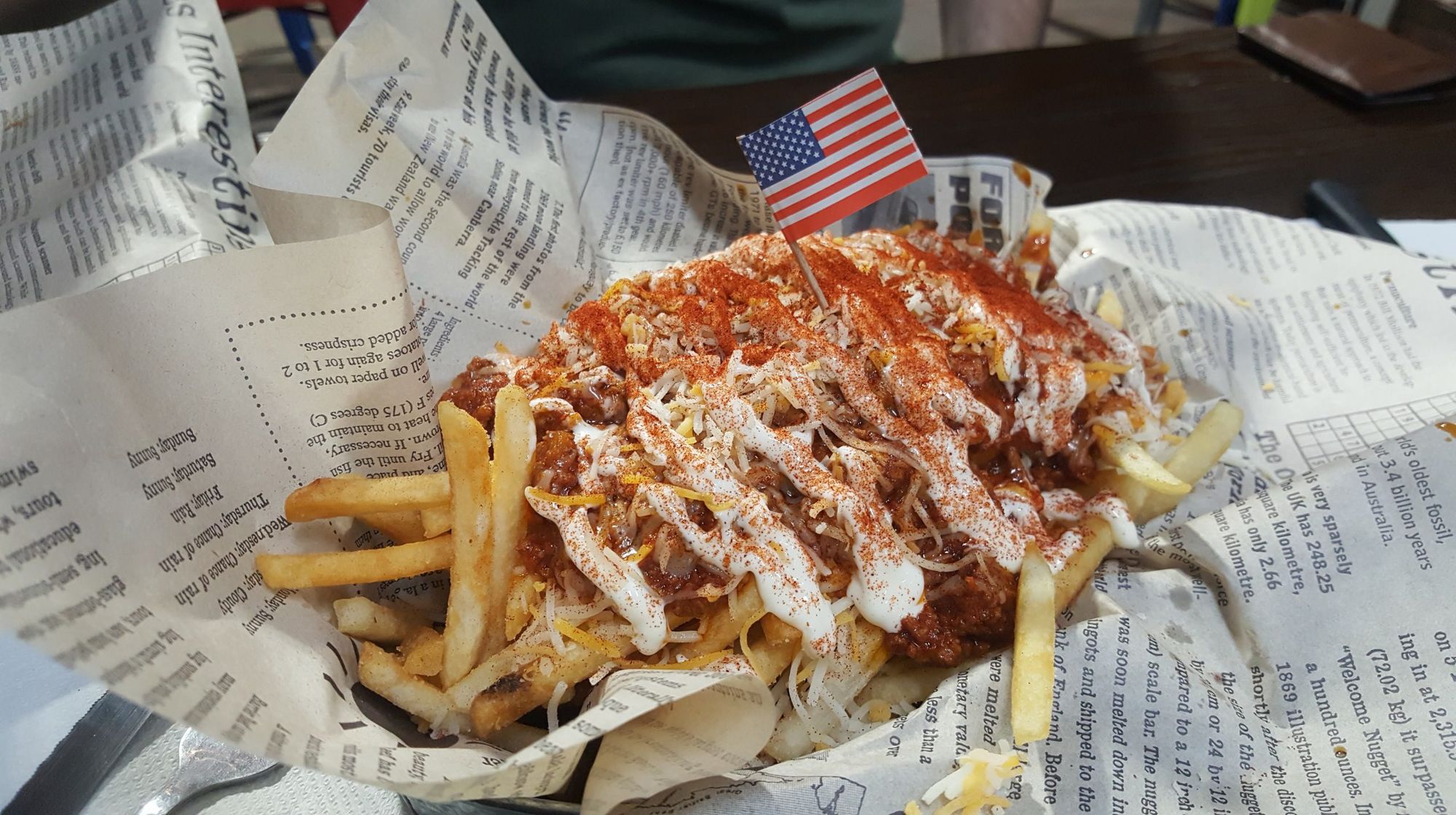 BBQ Smoken Ribs
ORDERED: Single Pack – Pork Ribs ($45), Brisket Burger ($15), Pulled Pork Burger ($15) and Chilli Cheese Fries ($15)
LOCATION: BBQ Smoken Ribs, 397A Pacific Hwy, Crows Nest NSW 2065
MENU: smokenribs.com.au
PHOTOS: Samsung S6
---
So we kinda planned our day around this, my best friend wouldn't shut up about ribs ever since I purchased half a rack at a fair in Crows Nest about a month ago. An afternoon of drinking Canadian Club and listening to music was part of the process in getting our bodies ready for rib town. We opted to walk there possibly due to it forcing a walk back which we anticipated after this massive feast. Here's what we had.
BBQ Smoken Ribs knows how to get repeat customers. The lovely gentleman behind the counter (I regretfully didn't get his name) added to the experience entirely by helping us pick from their extensive menu. I genuinely felt like he loved his job and making his customers happy came naturally to him. He also threw in a free Chilli Cheese Fries which was completely unwarranted but definitely a real treat.
Jenn went for the Single Pack – full rack of pork ribs with slaw, fries and corn. She put the boys to shame and while I got to have a taste I was pretty jealous I didn't order a rack myself. That Hickory Smoked BBQ sauce is laid on thick and tastes as good as it looks. The photo doesn't do it justice and I wish we could have shown you a shot of how tender the meat was. Unbelievable.
Our other foodie friend Brendon went for the Pulled Pork Burger while I had the Brisket Burger, it was so delicious that I forgot to take a picture. Luckily Brendon sorted that out for his. Shredded pork shoulder with pickles, coleslaw and aioli.
That there is the Chilli Cheese Fries. Packed full of flavour and loaded with just the right amount of chilli beef sauce, caramelised onions, cheddar cheese, jalapeno aioli and smoked paprika. Tops.
BBQ Smoken Ribs isn't a big place but it doesn't need to be. It has heaps of charm and the walls are brandished with American licence plates and Texan-themed memorabilia. There were plenty of orders to go and it's clearly a big spot for online orders. Every person who came in looked at the menu with a smile, they knew they were in for a treat. Do yourself a flavour and check it out.