Song Nhi Vietnamese Restaurant, St Leonards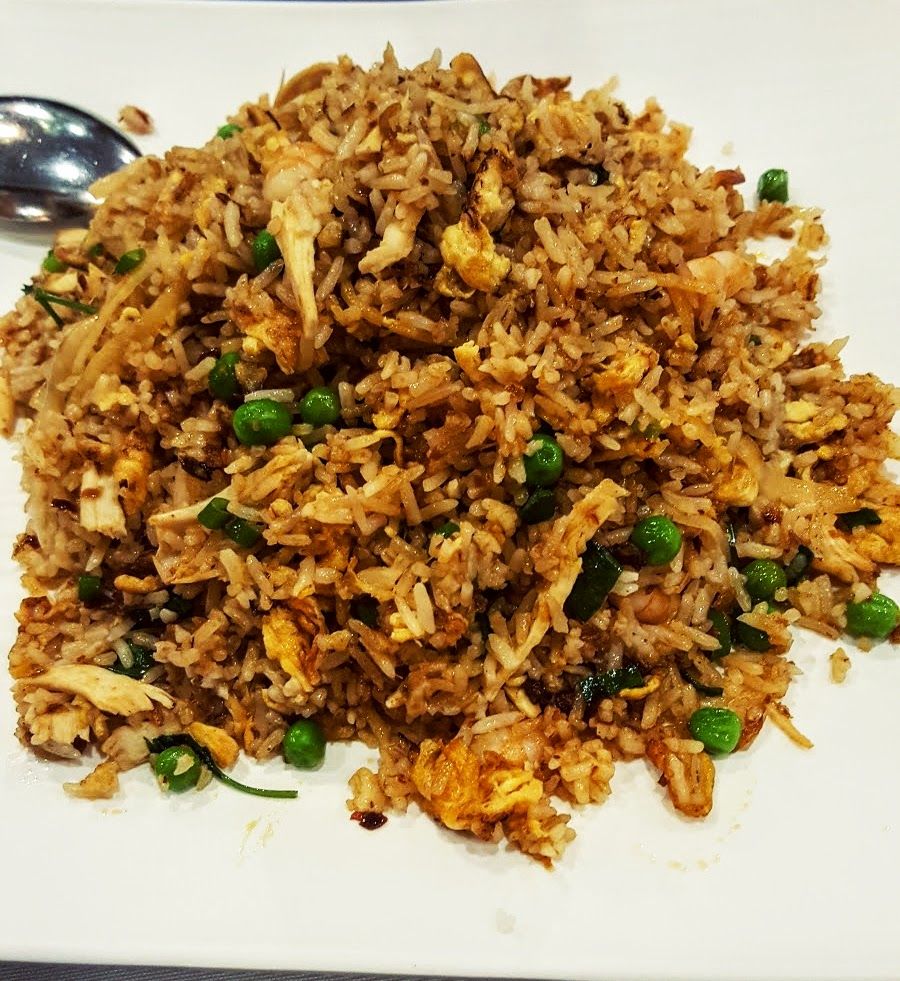 Song Nhi, 56 Chandos St, St Leonards / Vietnamese cuisine
Ordered: Prawns & pork crispy crepe, Special hot & spicy fried rice, Rare beef pho ($40 for two)
We are now somewhat regulars here at Song Nhi Vietnamese, and there're good reasons for that. The cosy and bright little restaurant offer home-cooked style Vietnamese food that's packed with fresh ingredients and bucketload of flavour. Tonight, we swung by right before closing time and the restaurant was still bustling with families and couples tucking away their dinner.
The menu is extensive and we have yet to try everything. Jase is a big fan of their rare beef noodle soup (pho) and so, it was ordered promptly. I, on the other hand, was still umming and ahhing about what to order. After spying on a few nearby tables, it appears that almost everybody was keen on the crispy crepe. I wasn't going to be only kid left out of the party. And the hot and spicy fried rice got tossed in too, as I can never say no to anything spicy and fried.
The prawns and pork crispy crepe was a sure winner – the crepe was a thin and crispy egg omelette shell stuffed with bean sprouts, prawns and slices of roast pork. It came with a bunch of Vietnamese mint and lettuce leaves to wrap the crepe. It was the perfect combination of texture, flavour and freshness.
When the fried rice and the rare beef pho came at the same time, I was still making out with the crepe so I hardly had any time to photo-document the fried rice. Before I knew it, Jase is already halfway through his pho, so unfortunately I can't present any photos that will do it justice. The fried rice was flavoursome with pieces of chicken, prawns and egg in every spoonful. There was a hint of smokiness that you would expect from a fiery wok in any decent fried rice, but I still squeezed a few drops of chilli paste to take the kick to the next level.
Song Nhi is a superb family restaurant that offers good value authentic Vietnamese dishes. It is by no means fine dining or romantic date night setting but I think everyone needs a Song Nhi as their local.