Urban Bites, Newtown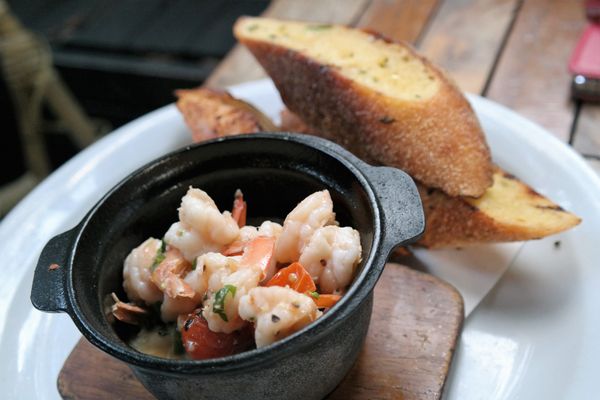 LOCATION: 72 King St, Newtown NSW 2042
PHOTOS: Samsung NX300
RATING: 3.5/5
---
Urban Bites has been around for a long time and I remember visiting the cafe back in my uni days. Back then I was the eager, fresh-faced student hoping to find a cosy place in between lectures for a piccolo to go with my course reading. Fast forward a few years later, returning to this somewhat iconic Newtown hub for a casual business meeting, it summoned a wave of nostalgia.
The place still has the same casual relaxed vibe, and the service here is especially friendly and attentive. We chose to sit at one of the outside tables to take advantage of the cool breeze on this hot evening. It was also a good excuse to take the occasional peek at the hustle and bustle of King Street.
The food here is pretty standard cafe fare, with all the usual suspects such as pasta, salad, and burgers. I ordered the Sicilian penne with eggplant, olives, onion and mushroom in a Napolitana sauce topped with feta. It was creamy and the chunks of eggplant balanced well with the Napolitana sauce, which added an acidic touch to the creaminess of the dish.
Jase had the pork belly salad off their specials board. Although the pork belly pieces looked plump and juicy, the rest of the salad lacked variety and the vibrancy required for it to appear appetising. Personally, I would have gone with more mixed greens such as baby spinach and rocket to give it more zing and colour pop, as well as a balsamic vinegar dressing to cut through the fattiness of the pork.
Although I did not get to taste the other two dishes ordered – Garlic Prawns and a Nicoise Salad, the presentation of the Nicoise looked refreshing. The garlic prawns looked a bit pale in the pot, probably due to the fact that it didn't have enough time to infuse in the garlic oil. That would have enabled the prawns to also absorb the flavours as well.
Overall, the food could do with a bit more finesse but the service and the vibes here are quintessentially Newtown.